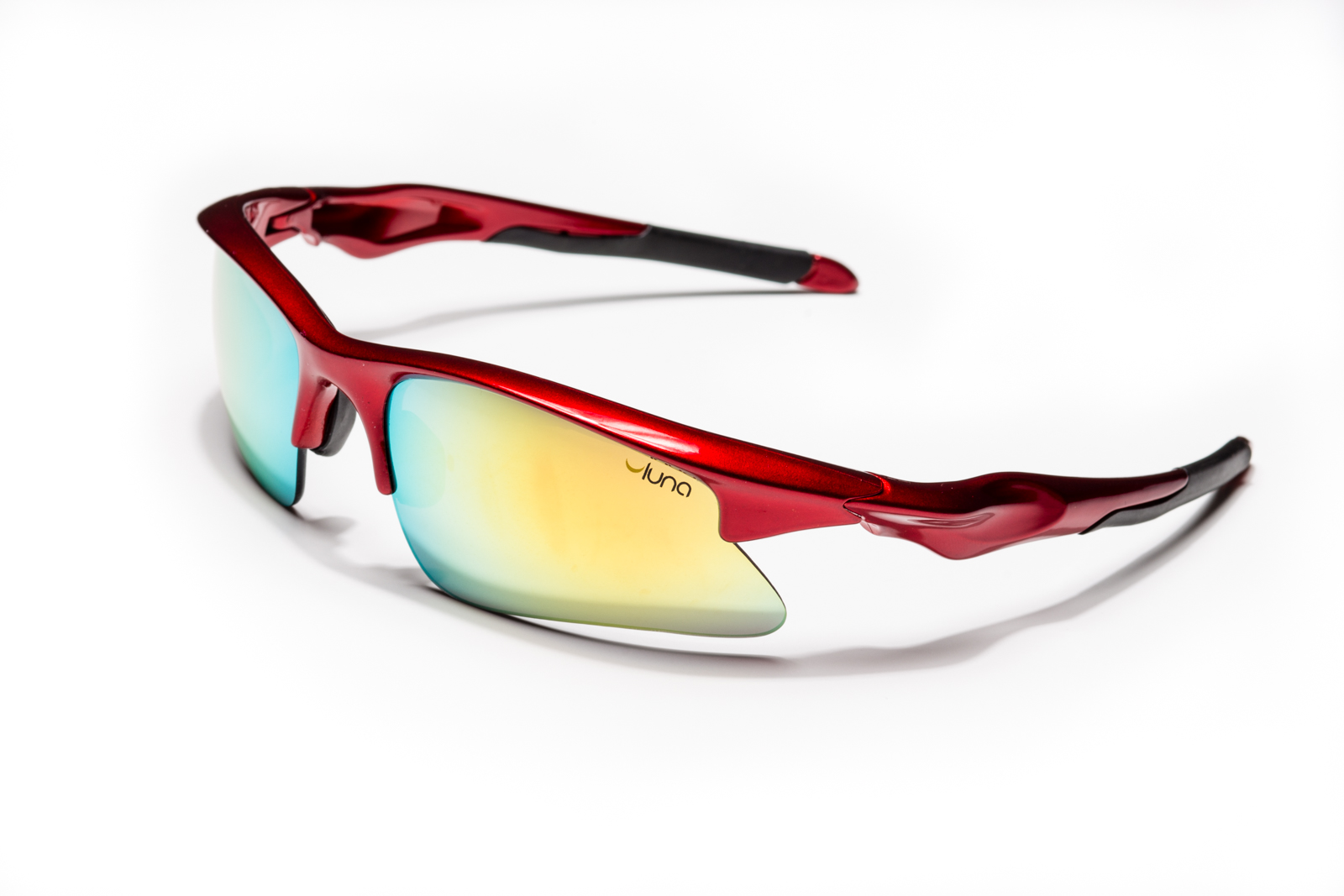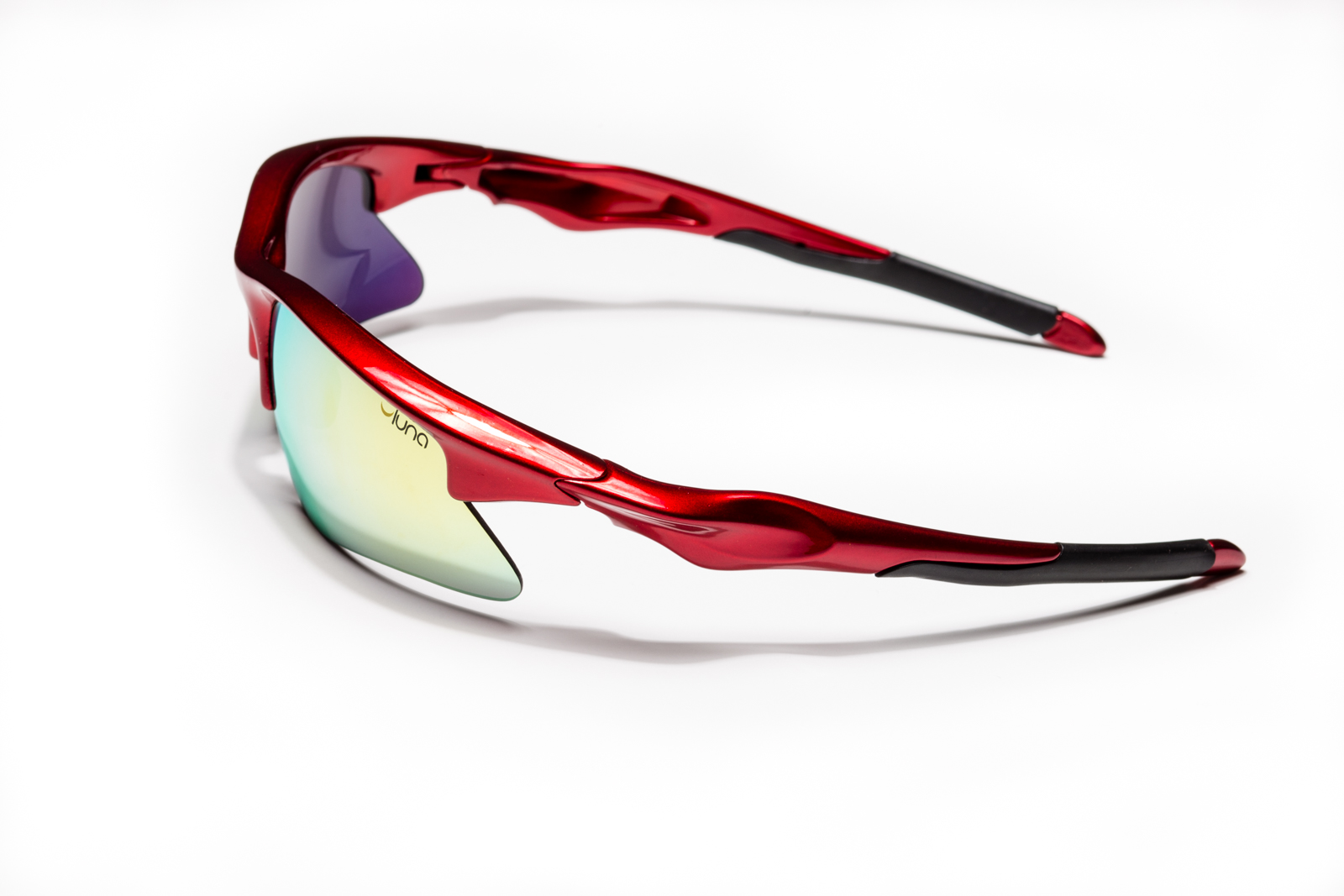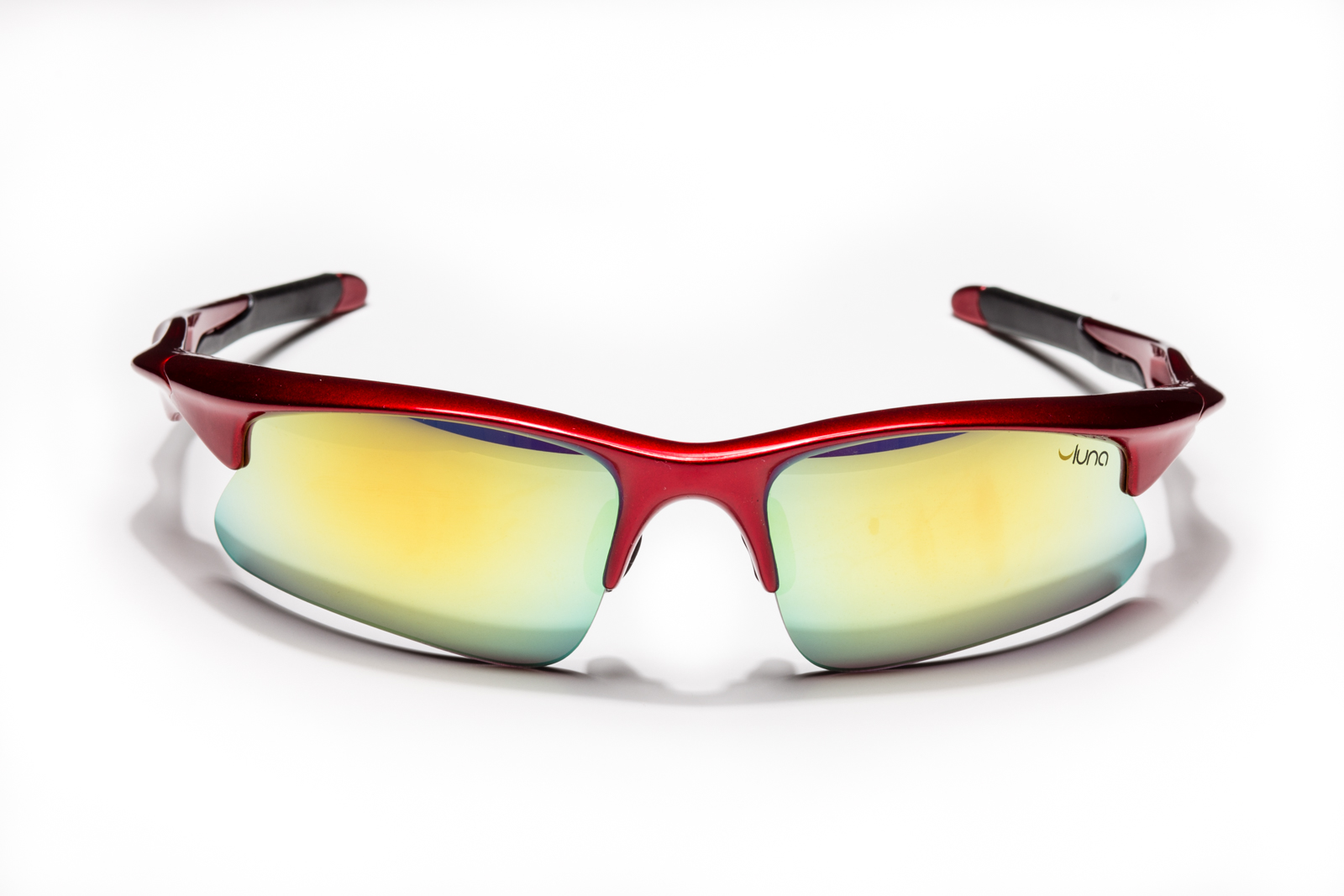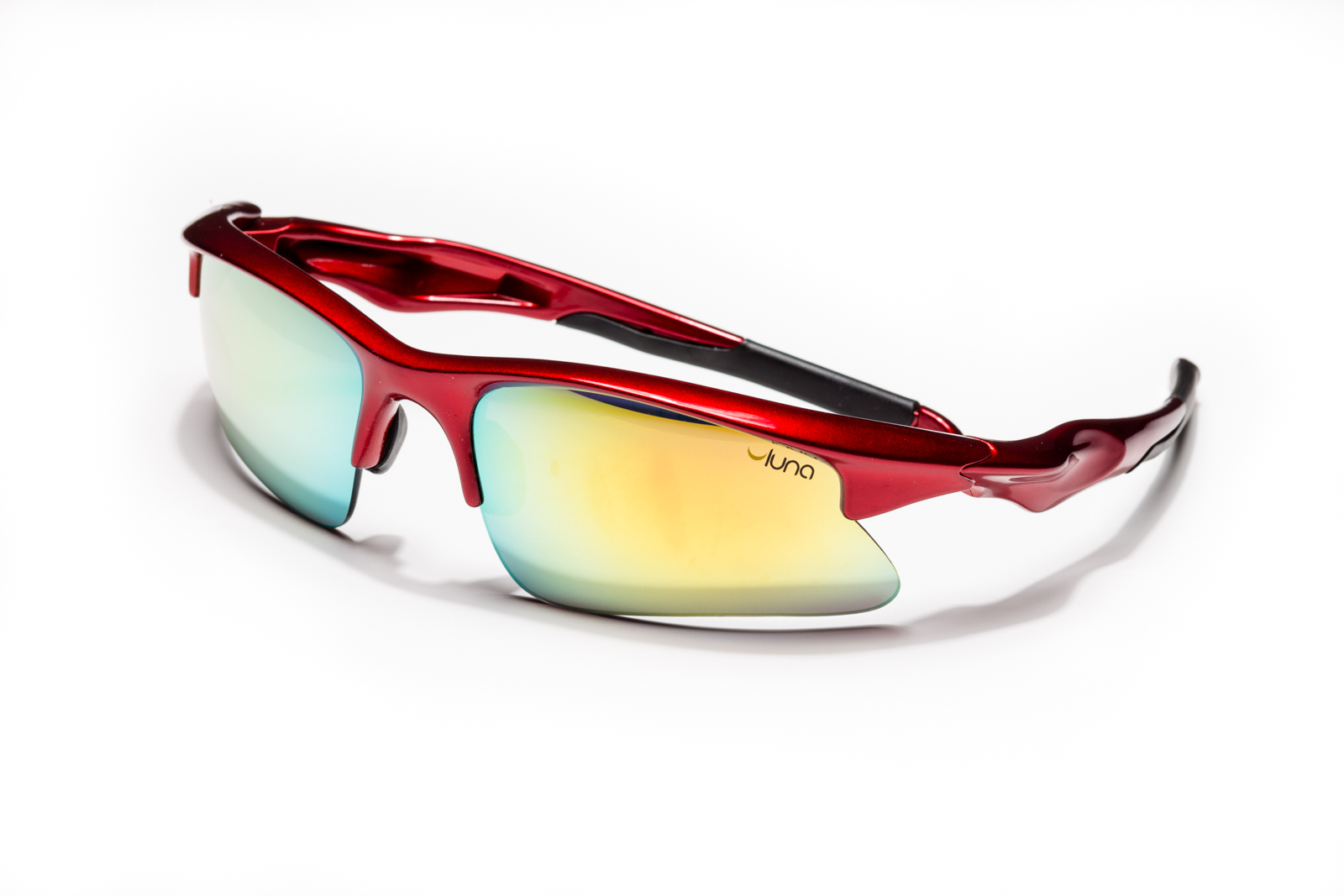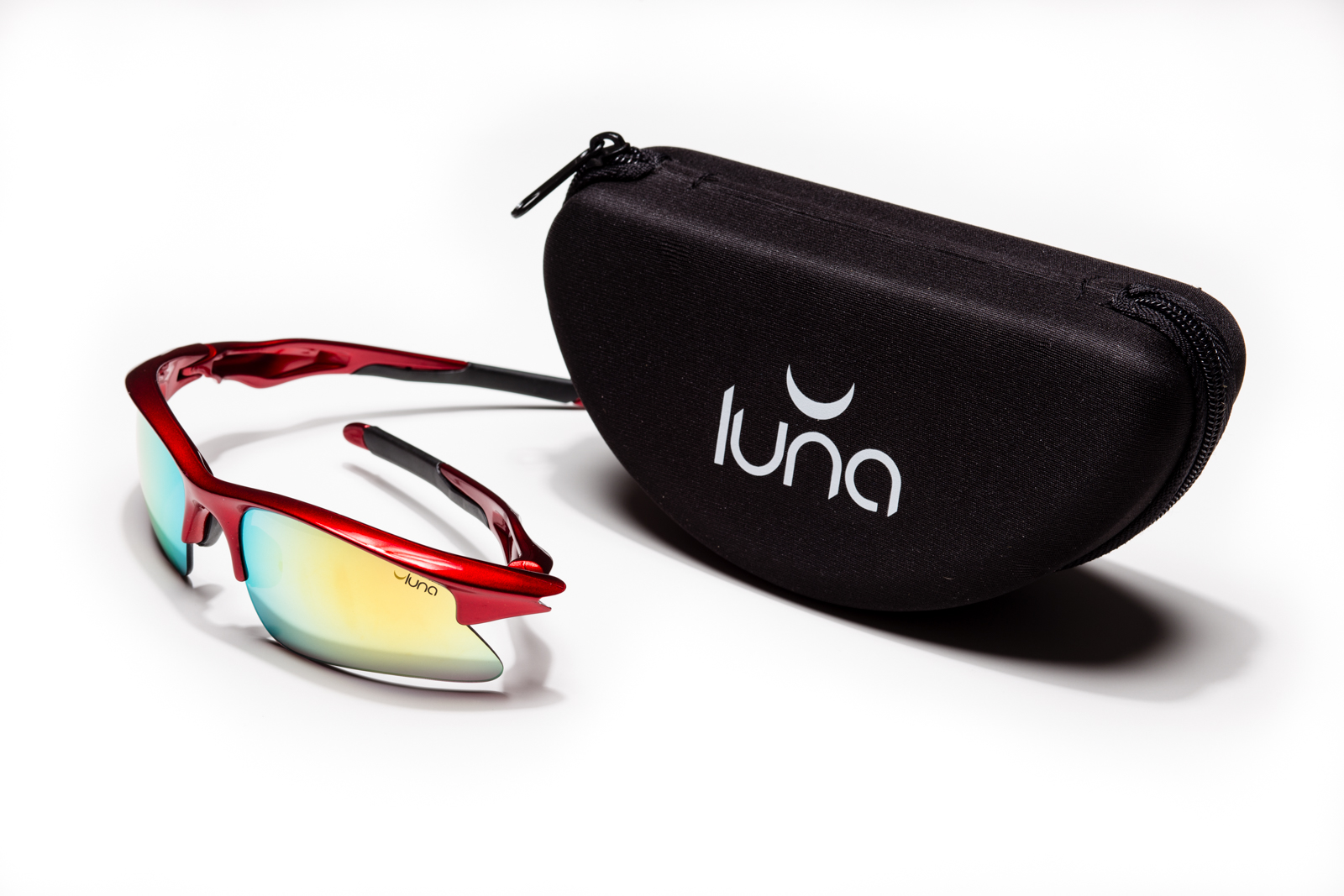 Luna Mars Running Cycling Sunglasses with Hard Protective Case (Gold Revo Lenses, Deep Red Frame)
Key Features
Sports Sunglasses for Running, Cycling, Skiing, Driving, Triathlon or simply for casual wear
Stunning look: Mirrored Revo-Gold shatterproof lenses with 100% UV protection (UV400)
Comfortable all-day fit: Lightweight frame and lenses with rubberized nose and temple arms
Safe: Large lens coverage area to block out peripheral light
Includes hard protective storage case keeping glasses safe when not in use
Part Number : LNSA1325
$25.99
Luna Mars Sports Sunglasses, great for cycling, running, skiing, driving, triathlon training and many other sports. Mirrored gold revo lenses with 100% UV protection (UV400) and rubberized nose and temple arms keep the glasses firmly in place at all times. Includes hard protective storage case to keep your Luna glasses safe at all times.

Revo Gold mirrored lenses are not only cool to look at, they protect your eyes from sunlight, UV rays, insects, stones and much more.

Lightweight frame and lenses provide a comfortable fit that you will barely notice. As with all Luna Glasses, the Mars comes with shatterproof lenses and frame. FDA and CE approved.